Our Mission
To provide real estate service, locally and nationally, at a cost savings that meets our client's expectation And still have access to full support/services.
Why choose PDS Real Estate?
Since we are not a for sale by owner or a referral site, we provide real estate service level packages with huge cost savings to our clients. Our clients pay for services they want.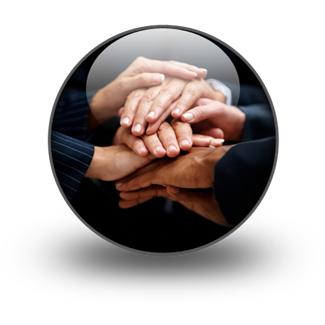 People make real estate happen. Let PDS help by listing your home on the MLS and by providing any other support you need.
What you get with all PDS Real Estate Flat Fee listing service programs
We'll submit your home listing on the Columbus Realtor MLS. This is the most effective form of advertising available. It has been proven to be significantly more effective than newspaper classifieds, open houses or For Sale signs combined. MLS listing gives your home the marketing exposure necessary to obtain the highest possible price. It also does it in the least amount of time. PDS Real Estate Flat Fee listing service programs provide maximum exposure the Columbus REALTOR® MLS and numerous other websites.
Studies have shown that nearly 75% of home buyers find their homes through agents using the MLS, Sellers who do not utilize the MLS system are missing out on approximately 3/4 of the market.
All clients of PDS Real Estate who list their property via the Flat Fee listing program have the potential to save thousands of dollars!
More exposure, a higher sales price, faster selling time, all for a minimal fee!
The listing is placed in the Columbus Realtor MLS listing service for the areas of Franklin, Delaware, Fairfield, Licking, Union, Madison Counties. Columbus MLS allows 45 photos. All requests for updates/changes to the MLS listing must be made in writing – Email is an acceptable form of communication/instruction. Listings are uploaded within 48 hours of receipt of payment and signed listing package excluding weekends and holidays.
Selling packages that save you money, without a reduction in services.
PDS Real Estate will allow the Seller to withdraw the listing without an early termination penalty. Listings are activated and uploaded onto the MLS within 48 hours of receipt of all documents (excluding weekends and holidays). The Seller may instruct otherwise in writing; all processed checks are non-refundable.
PDS Real Estate reserves the right to terminate a listing without notice without recourse should it be discovered the Seller is not the owner or authorized seller of the property or has in any way violated Ohio law, MLS rules and/or regulations or terms of the listing agreement. This includes, but is not limited to a Seller instructing PDS Real Estate or its Broker in any way not to comply with the laws, regulations or terms set forth by the Ohio revised code or MLS. In the event a property has not sold during the listing period the client, at the Brokers discretion, may renew the listing for a minimal fee of $100.00 as long as the listing is renewed and payment received prior to the expiration date.
List your home on MLS and BONUS sites!
Websites that feed from the MLS are in a constant state of change, beyond our control, however, most are constant. These sites download from different MLS's, at different times, and in different areas. Some are slow to download, yet others are fast. We also have very limited control over the content within these sites. However, many real estate companies do not offer these new bonus sites. We cannot guarantee that your listing will show up on any of these bonus sites, as each MLS establishes their own contracts with different sites. Websites pull listing information as permitted by the Columbus Realtors MLS into which the listing is uploaded. It's the owners of the websites who choose to pull information from the IDX system. Finally, PDS Real Estate does not have control over the rules and regulations of these entities. Rules and regulations are subject to change at any time.